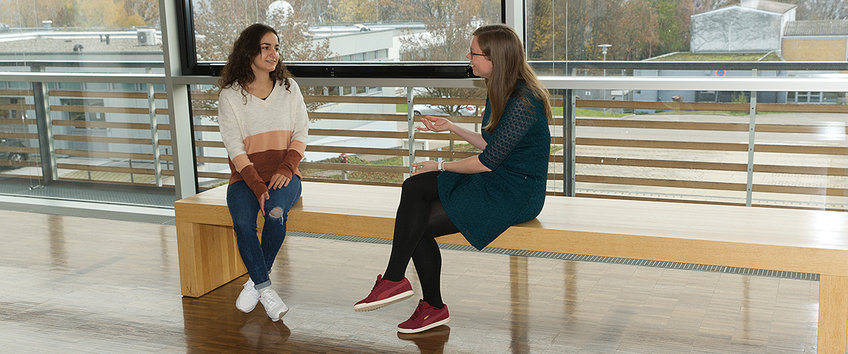 Apply to the IMPRS 'From Molecules to Organisms'
Are you interested in doing a PhD with us? We welcome applications from talented and ambitious individuals, from all nationalities, to join the IMPRS 'From Molecules to Organisms'.
We have one annual recruitment round starting in December with an application submission deadline in February. If you are interested at applying at a different time of the year have a look at the Tübingen International PhD Program in the Biological Sciences (TIPP).

Who can apply?
To be eligible to apply you need to
hold, or expect to hold, a Masters (or Diplom) degree in Natural or Computer Science. All prior degree work must be finished before the PhD start date.
Bachelors-only applicants: Exceptionally talented students holding only a Bachelors degree may be admitted. You should hold a 4-years honors degree, have excellent grades and possess extensive and relevant research experience. Additional study requirements may be assigned.
be able to show that your interests, skills and knowledge match well with your proposed area of doctoral research.
be able to demonstrate a high level of written and spoken English.
If you obtained your degree(s) OUTSIDE the European Higher Education Area your application should include scores from the GRE General Test. To have your scores forwarded to us online, supply our institution code: 4791. In general, successful applicants have scored above 152 on the verbal test and above 155 on the quantitative test.
Applicants with an Indian GATE score can supply this instead of, or as well as, the GRE.

We are committed to increasing the number of individuals with disabilities in our workforce and therefore encourage applications from such qualified individuals.

When can I apply?
We have one annual application round for the IMPRS.
Application opens: December 2022
Application deadline: February 2023
Applications for the IMPRS are now closed.



How do I apply?
To start your application for the IMPRS 'From Molecules to Organisms' you need to register and then complete the online application form during our annual application round. Before you apply we recommend that you look at the information needed for the application.

What is the selection process?
Review: Once applications are submitted, they are reviewed. Sometimes there will be a short online interview with a member of faculty to clarify a few points. Shortlisted candidates will then be invited for the interview days.
Interview days: The interview days usually take place in April. Full details regarding the interview process will be sent to invited applicants within 4 weeks of the application deadline. If you do not hear from us you have not been shortlisted for an interview.
Offers: Successful candidates will receive an offer by the end of May.
Start date: New PhD students should be ready to join the school at the beginning of September. An earlier start (July/August) is possible if the PhD advisor is in agreement.