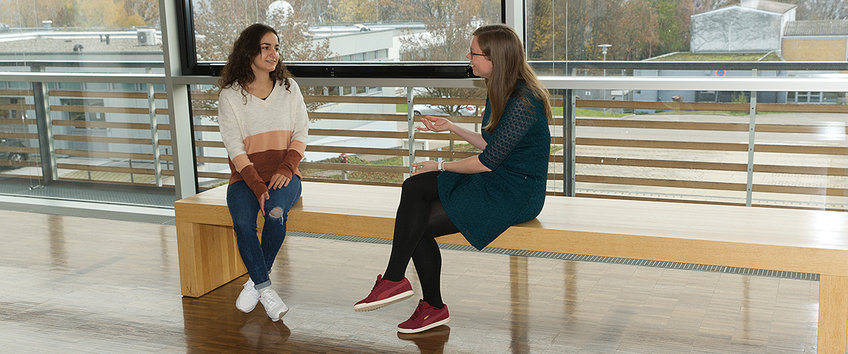 Apply to the IMPRS 'From Molecules to Organisms'
Are you interested in doing a PhD with us? We welcome applications from talented and ambitious individuals, from all nationalities, to join the IMPRS 'From Molecules to Organisms'.
We have regular application rounds. Between application rounds you may submit a speculative application to MPI and FML faculty.
Who can apply (requirements)?
To be eligible to apply you need to
hold, or expect to hold, a Masters (or Diplom) degree in Natural or Computer Science. All prior degree work must be finished before the PhD start date.
Bachelors-only applicants: Exceptionally talented students holding only a Bachelors degree may be admitted. You should hold a 4-years honors degree, have excellent grades and possess extensive and relevant research experience. Additional study requirements may be assigned
be able to show that your interests, skills and knowledge match well with your proposed area of doctoral research.
be able to demonstrate a high level of written and spoken English.
If you obtained your degree(s) OUTSIDE the European Higher Education Area we welcome if your application includes scores from the GRE General Test. To have your scores forwarded to us online, supply our institution code: 4791. In general, successful applicants have scored above 152 on the verbal test and above 155 on the quantitative test.
Applicants with an Indian GATE score can also supply this instead of, or as well as, the GRE.

When can I apply?
We have regular application rounds.
Summer application round in 2023:
Applications open: 27 June 2023
Applications close: 16 August 2023

Spring application round in 2023-2024:
Applications open: December 2023 (date tbc)
Applications close: February 2024 (date tbc)

What is the selection process?
Selection is a multi-step process including panel and 1-1 interviews.
Applying outside the application rounds
You may submit a speculative application directly to MPI and FML faculty members outside of the application rounds.

To submit a speculative application please send an email to the faculty member you would like to work with including:
a brief outline of your goals and interests
your CV
a list of references
You can find information about all our faculty and if they are currently recruiting PhD students on our faculty pages.

We are committed to employing more disabled individuals and especially encourages them to apply. Overall, the Max Planck Society strives to increase diversity in all scientific fields. We particularly welcome applications from persons with backgrounds that have so far been underrepresented in science and research with regard to gender, age, professional and cultural background, family situation, sexual orientation, and nationality.