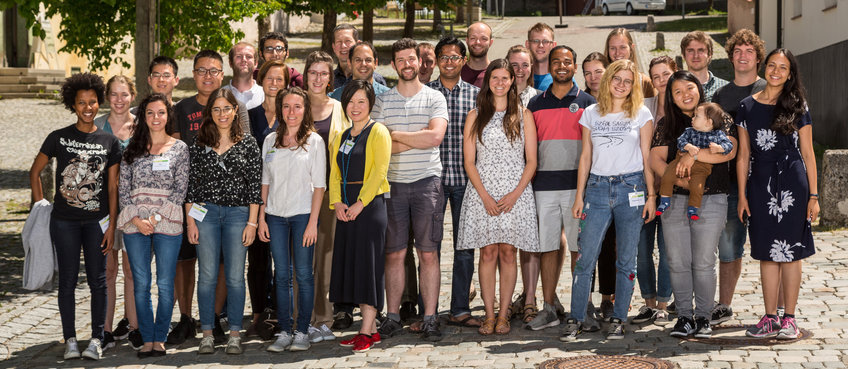 International Max Planck Research School (IMPRS) 'From Molecules to Organisms'
The International Max Planck Research School (IMPRS) "From Molecules to Organisms" provides the next generation of scientists with the knowledge and skills to study complex biological processes, which cannot be adequately understood within the limits of single disciplines, in the context of entire organisms.
The IMPRS "From Molecules to Organisms" provides excellent interdisciplinary training across the disciplines of structural, molecular, cellular and developmental biology as well as bioinformatics, genomics and evolutionary biology.
The challenging and innovative program bridges between diverse disciplines and several levels of biological organization. Research topics offered to the students are drawn from the following traditionally separate fields:
Biophysics
Biochemistry and structural biology
Bioinformatics and computational biology
Molecular and cellular biology
Developmental biology and genetics
Genomics and proteomics
Microbiology and microbiome science
Evolutionary biology and ecology

We offer you
high standards of dedicated mentoring
a vibrant interdisciplinary community of international researchers
cutting edge technologies in our research facilities
personal and professional skills development opportunities including
a wide range of scientific skills courses
transferable skills workshops
career development support through workshops and individual support

Mentoring & Supervision
PhD projects are available with selected faculty from the Max Planck Institute for Biology, the Friedrich Miescher Laboratory and the University of Tübingen. You will be conducting your work at the laboratory of your advisor at one of the three locations.

Application Process
We have regular application rounds.

Program language
The program language is English. We encourage and support our PhD students to learn German.

Degree awarded
Our students generally obtain their doctoral degree from the Faculty of Science at the University of Tübingen. The awarded degree is Dr. rer. nat. (Doctorate in Natural Sciences).